Fingerless Vintage Glove
Some great photos came up on Keyman Collectibles, great reading and looking for fans of vintage gloves and old game-used equipment. One of my favorite images (and background stories) is the old fingerless glove from the late nineteenth century.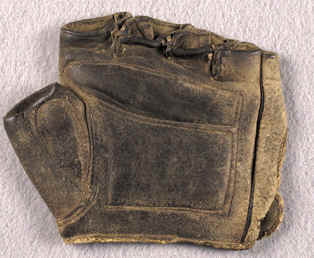 These vintage gloves, perhaps better designed for knocking balls down than for snagging line drives, can go to collectors for high four–figure and low five–figure prices. There's nothing like holding and owning classic equipment, but a good (free!) look through the online images is a good look back on the old game.
Tags: Vintage gloves